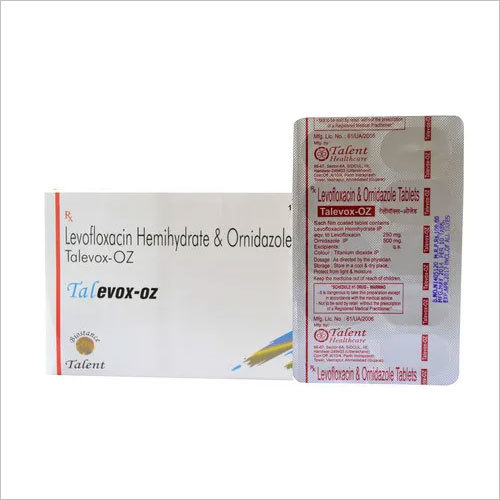 Levofloxacin 250 mg + Ornidazole 500 mg
Product Code : 573
Product Description
Uses
Levofloxacin acts as an effective remedy for tuberculosis or TB and bacterial ailments.
How it works
As an antibiotic, Levofloxacin destroys bacteria by preventing reproduction of their DNA.

Common side effects
The administering of this drug may results in adverse health conditions like Diarrhoea, Muscle pain, Bleeding, Bruise, Joint pain, Constipation, Headache, Vomiting, Vaginal itching, Heartburn, Vaginal discharge, Stomach pain and nausea.