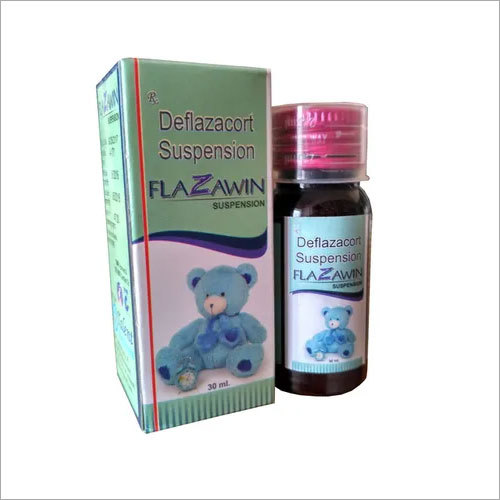 Deflazacort 6 mg Suspension
Product Code : 522
Product Description
Deflazacort is a synthetic Glucocorticoid.
It is an oxazoline derivative of prednisolone with anti-inflammatory and immunosuppressive activity.

Deflazacort works by stopping the release of certain chemicals in your body which cause inflammation.

It suppresses the immune system and so can be used to treat autoimmune disorder.

WHAT IS AUTOIMMUNE DISORDER?
An autoimmune disorder occurs when the body's immune system attacks and destroys healthy body tissue by mistake. Tissues affected by autoimmune attack include lungs, blood, bones, brain, muscles etc.
Deflazacort
SUSPENSION PRESENTATION:
Each 5 ml contains:
Deflazacort IP 6 mg